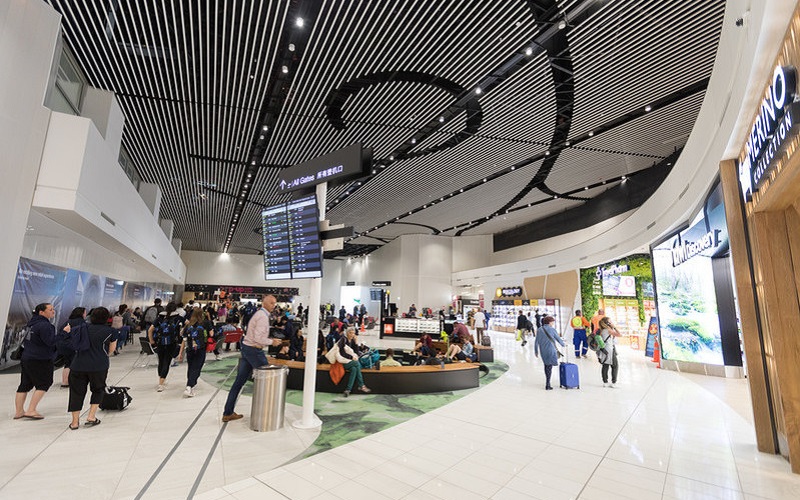 Auckland Airport is the third busiest international airport in Australasia, with more than 70 per cent of all visitors to New Zealand coming through its doors. As New Zealand's major transport hub, Auckland Airport handles more than 18.5 million passengers a year and services thirty international airlines.
In 2014 Auckland Airport announced its 30-year vision to build the airport of the future. Implementation of that vision is now well underway and Auckland Airport is currently investing more than $1 million every working day in aeronautical infrastructure to ensure that they can accommodate 40 million passengers and 260,000 flights by 2040.
One of the airport's core challenges was that it didn't have a single view of all the interactions a customer had with the airport. A wide range of people interact with the airport in different ways from contact with customer services, retail purchases, car parking, Strata Lounge visits and Strata Club membership, Auckland Airport's rewards programme.
Auckland Airport needed to gain streamlined, real-time access to data, capturing all the different interactions across a wide range of customers. It wanted to identify opportunities for supporting customers and to ultimately revitalise the digital experience for customers, so information could be accessed quickly.
The solution
Datacom implemented digital and CRM initiatives to help streamline access to customer data integrated from multiple sources. With Microsoft Dynamics, Datacom created a consolidated Single Customer Master record, which provided a view across Strata Club and customer service interactions along with car parking and Strata Lounge bookings.
This enabled a single view of customer interaction activity inside and outside the airport. Datacom implemented Microsoft Dynamics in a roadmap covering five phases over four years.
Results
Auckland Airport now has a single view of its customer base bringing together multiple data sources.
This has improved processes within marketing, who have been able to deliver targeted customer communications to customers through improved customer segmentation and access to consolidated data on customer behaviour.
Through Case Management in Microsoft Dynamics the airport customer contact centre now has visibility over customer interactions and can see how best to support individual customers
View our Dynamics 365 packages to suit your agency stage, size and budget. Find out more here.